Description
Specifications
General
*In The Box
*1N IDU(Including mounting plate)
*1N ODU
*1N Interconnecting Pipe
*1N Interconnecting Wire.
*1N Remote
*2N Battery
*3N Manuals(Warranty Card is part of manual)
Brand :-CARRIER
Model Name :-18K 3 STAR ESTER INVERTER
Type :-Split
Capacity in Tons :-1.5 Ton
Star Rating :-3 Star BEE Rating
BEE Rating Year :-2018
Color :-White
Cooling Capacity :-5200 W
Compressor :-Rotary
Dehumidification :-Yes
Remote Control :-Yes
Refrigerant :-R-410A
Condenser Coil :-Copper
Dimensions
Indoor W x H x D :-1030 mm x 315 mm x 218 mm
Indoor Unit Weight :-13.5 kg
Outdoor W x H x D :-780 mm x 540 mm x 250 mm
Outdoor Unit Weight :-31 kg
Other Dimensions
Outdoor Gross Weight: 32 kg
Performance Features
Other Performance Features
Fan Motor (Number of Speed): Indoor - 4, Outdoor - 1
Body And Design Features
Other Body and Design Features
ODU Unit: Hybridjet
Air Flow & Filter Features
Auto Air Swing :-Yes
Other Air Flow Features :-Air Flow Rate: 700 CFM
Dust Filter :-Yes
Other Filter Features
Additional Filter
Convenience Features
Auto Restart :-Yes
Timer :-Yes
Sleep Mode :-Yes
Other Convenience Features
Refrigerant Leakage Detector
Additional Features
ISEER: 3.92 With Connecting Kit Pipe
Power Features
Power Requirement :-AC 230 V, 50 Hz
Power Consumption :-1690 W
Other Power Features
Power_Input -1690W(100%) & 615W(50%), Electricity Consumption units per Annum -1027.86units per annum, Cooling capacity - 2600W(50%)
Remote Control Features
Other Remote Control Features
Remote Control Type: LCD
Services
Installation Details
Standard installation of air-conditioners upto Rs.1599 covers only:
1) Drilling of holes into a brick wall for taking out the pipes
2) Fixing a hole sleeve & Cap.
3) Fixing & Connecting indoor and outdoor units using the standard Kit provided by the manufacturer
5) Wrapping the pipe with seasoning tape
Not covered as part of standard Installation charges are:
1) Outdoor unit stand - Rs. 750-1000.
2) Extra copper wire - Rs. 600-800 per metre (Two sized copper pipes will be used)
3) Drain pipe extension- Rs. 80- 110 per metre.
4) Wiring extension from the meter to the installation site - Rs. 90 per metre.
5) Vinyl tape roll -Rs. 80-110
6) Dismantling/shifting of the old AC's - Rs. 700-800
7) Closing the holes with White Cement - on Actuals
8) Stabilizer
9) Plumbing and masonry work
10) Power-point/MCB fitting and any other electrical work
11) Carpentry work.
12) Core cutting fabrication and electrical.
Note: we highly recommend to use standard & authorized accessories Only. In case customer arranges accessories by his own, Brand Service Engineer might refuse &/or ask for labour charges for fixing these accessories.
Technician Visit Details
Repair Services
Uninstallation Details
Flipkart's team will visit the customers location
Warranty
Warranty Summary
1 Year on Complete Unit, 10 Years on Compressor and 2 Years on ODU Printed Circuit Board
Covered in Warranty
All Functional Part of AC Other than Aesthetic Parts (Plastic Parts) are Covered in Warranty
Not Covered in Warranty
Warranty Does Not Cover IDU, ODU Covers if Get Damaged and Other Plastic Parts. If Any Mishandeling From Customer on AC, Fire Accident to AC if Fire Source is External, Natural Calamity, Tampered Parts Will Not be Covered Under Warranty
Warranty Service Type
Technician Visit
Description

End a tiring day of being outdoors in the heat, on a good note by coming home to a cool space. This split AC from Carrier, with its different modes, aims to make your summers easy and breezy.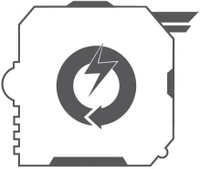 Auto Restart
It resumes operation, as per previously fixed settings, when the power lines are resumed after a blackout.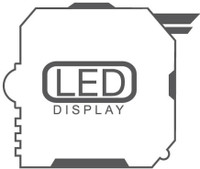 LED Display
This small 7-segment digital display is sleek, and lets you conveniently check readings of the AC's operation.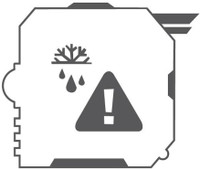 Refrigerant Leakage Detector
This safety precaution system detects refrigerant leakage. It immediately turns of the AC and displays the relevant error code, in case of potential accidents.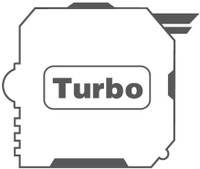 Turbo Mode
This function operates at the maximum fan speed, to provide instant cooling.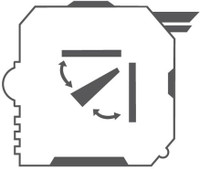 Louver Position Memory
The angle of the horizontal louvers automatically moves to the same position they were previously set, once the AC unit is switched on.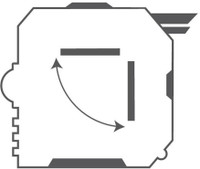 Auto Swing
You can set the desired position manually with the help of the remote, or choose the Auto Swing option. In the latter option, the louvers continue to move, to uniformly distribute air throughout a room.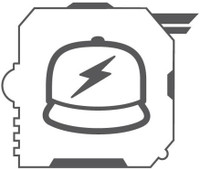 My Mode
This mode allows you to save your preferred mode, and the temperature or fan speed settings. Once saved, you can activate them at the click of a button.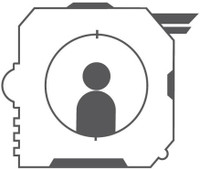 Follow Me
This feature activates the inbuilt room sensor that is placed within the remote control. This allows the air conditioner to adjust the ambient temperature around the remote control.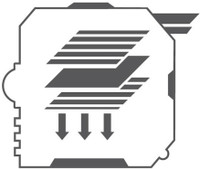 Auto Cleanser
In this mode, the indoor unit first operates in the cooling mode, with a low fan speed. During this time, the condensed water gets rid of dust in the evaporator fins. It then returns to a fan-only mode, during which wet air is blown away. This process disinfects the indoor unit, and helps get rid of bacteria.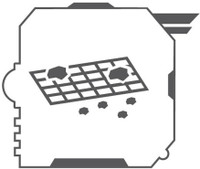 PM 2.5 Filter
This filter is developed using an activated carbon fabric and silver mesh. It effectively removes bacteria which are sized as tiny as 2.0 micrometre in length, and 0.25 - 1.0 micrometre in diameter.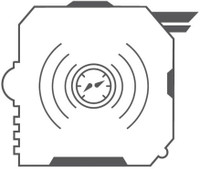 Auto Detector
The auto detector feature automatically shuts off the AC, and displays the error code in case of a malfunction.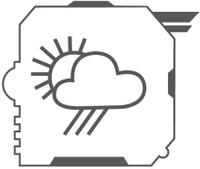 Nexgen Dehumidifier
The dehumidifier helps maintain a comfortable room temperature by removing excess moisture.
Sleep Mode
This mode automatically increases the AC's temperature by 1 degree per hour for the first two hours. It then holds a steady temperature for the next 5 hours, before finally switching off. This energy-saving feature lets you enjoy a comfortable sleep at night.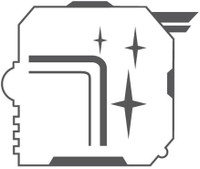 Rust Safeguard
Five unique layers of protective coating ensure total protection from rust, and damage caused by harsh weather conditions.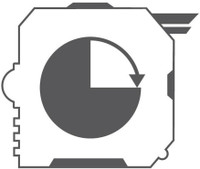 Timer Feature
You can set this timer to start and stop at any point in a 24-hour period.
High Ambient Working Temperature
The hybrid cooling system used in this AC ensures a good performance. The refrigerant pipe uses a low-temperature refrigerant to cool the outdoor E-Box. This helps improve the AC's performance, even at high ambient temperatures of up to 55 degrees.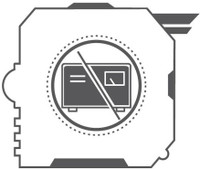 Stabilizer-free Operation
It can operate without any lags even at a temperature of 48 degrees, without a stabilizer.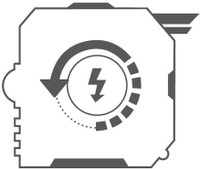 Low Voltage Operation
The AC can withstand low voltages up to 195 V.