Description
Description
LED CANDLE E14 Bulb Base Pack of 03 Pes. Power Consumption: 4.5 W Cool Daylight (2700-3200K) Light Color: Yellow 350 Lumen Last upto 15 Years Upto 40% energy saving Over 8w CFL
Product Description
Work, relax, or play under the comfortable bright light of the Philips 4.5 W Candle E14 LED Bulb. This home essential is Environment-friendly, Long Lasting, and has No Visible Flickering while offering constant and comfortable brightness.
Comfortable Brightness (High Lumen Per Wattage)
Powered by a high lumen per wattage of 100 lumen/watt, enjoy upto 80% brightness and greater energy efficiency with this Philips LED bulb. This pack contains 4.5 W bulbs which is suitable for room size of less than 60 sq. ft. (kitchen/bathroom).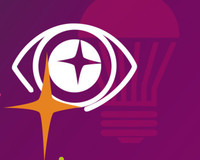 Lasts Longer
With an impressive long-lasting life span, Philips LED bulbs provide a carefree experience for 20 years.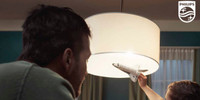 Environment-friendly and Enhanced Well-being
Philips LEDs produce light that is free from UV and infrared rays, keeping your family and environment safe from harmful radiations.
No Visible Flickering
Philips LED bulbs have an inbuilt electronic driver that ensures a flicker-free experience so your eyes don't get irritated. Philips LEDs have a low flicker index of 5.2% and lowest SVM at 0.643.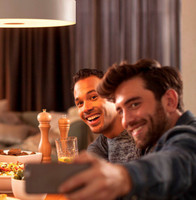 Glare Reduction
Philips LED bulbs reduce the excessive sensitivity cause by the surface brightness so they don't strain your eyes even when you look directly at them.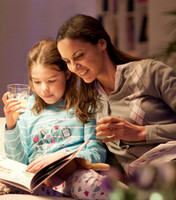 Energy Saving
Philips LED bulbs save upto 85% of energy without sacrificing light output and quality. They guarantee safety, uniformity and colour consistency.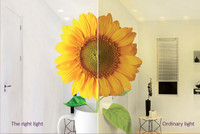 Right Light for Your Surroundings
A light bulb that produces light perceived as yellowish white has a color temperature of around 2700K. As the color temperature increases to 3500K-4000K, the color of the light appears less yellow and more white. When the color temperature is 5000K or higher the light produced appears bluish white.
Specifications
General
| | |
| --- | --- |
| Model Number | PHILIPS 4.5W E14 CANDLE BULB LED |
| Material | |
| Bulb Shape | |
Warranty
| | |
| --- | --- |
| Warranty Summary | |
| Covered in Warranty | |
| Not Covered in Warranty | Usage Damage, Application issue, High Voltage, Burnt |
| Domestic Warranty | |