Description
Description
Prepare mouth-watering delicacies such as pizzas, kebabs, cakes, muffins and biscuits with this Oven Toaster Grill from Prestige. You can conveniently grill meat and vegetables using the Rotisserie Function that uniformly heats the food by constantly rotating it. Using the Temperature Control with Timer, you can control up to 250 degrees for precise cooking as per recipe. Its ergonomically designed handle stays cool irrespective of the temperature inside the OTG, making it safe and easy-to-use.
Product Description
Make those scrumptious and exotic dishes in this OTG from Prestige. Take advantage of the Rotisserie Function, Convection Function and Four High Efficiency Stainless Steel Heaters to conveniently grill and cook your food effectively using its powerful 1500 W motor.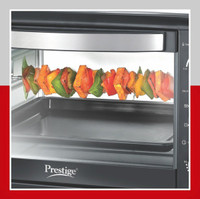 Rotisserie Function
It features a removable rod (with 2 grips) to help you grill vegetables and meat uniformly thanks to the five heating positions. It rotates the food automatically to cook the food consistently.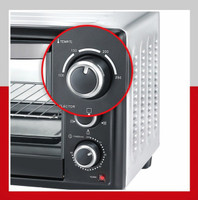 Temperature Control with Timer
It comes with a variable temperature control for up to 250-degrees. It lets you identify the temperature for precise cooking, and it also comes with a wide auto cut-off. The convenient timer switch lets you cook your dish as per the recipe for a specific time, thereby saving energy.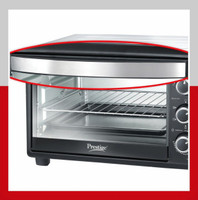 Robust Stay Cool Handle
This ergonomically designed handle remains cool, irrespective of the temperature inside, making it safe and easy for you to operate.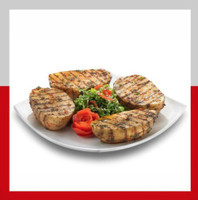 Convection Function
This function circulates hot air inside the OTG so your kebabs are perfectly browned and consistently cooked.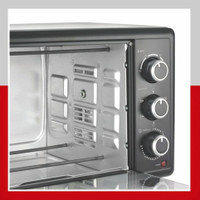 Four High Efficiency Stainless Steel Heaters
This feature gives this appliance its longevity, along with a boost in performance.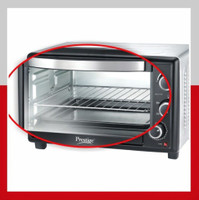 Full Size Glass Doors
You can take a look at how your dish is being prepared to perfection. This feature also makes cleaning easier.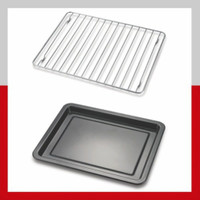 Enameled Baking Tray and Steel Wire Rack
This elegant baking tray is not only easy to maintain and use, but it is also durable. The Steel Wire Rack addresses your grilling needs effectively.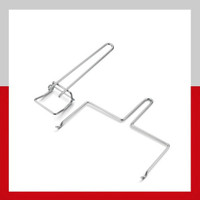 Accessories for Your Convenience
It comes with a wonderful range of assorted accessories that make baking and cooking in this appliance a pleasurable experience.
Specifications
General
| | |
| --- | --- |
| Brand | |
| Model Number | |
| Capacity | |
| Type | |
| Rotisserie | |
| Color | |
| Shade | |
| Rotisserie Type | |
| Control Panel | |
| Cavity Material | |
Body And Design Feature
| | |
| --- | --- |
| Timer | |
| Temperature Control Range | |
Convenience Feature
| | |
| --- | --- |
| Auto Menu | |
| Number Of Auto Menu | |
Power Features
| | |
| --- | --- |
| Power Consumption | |
| Power Requirement | |
Dimensions
| | |
| --- | --- |
| Width | |
| Height | |
| Depth | |
| Weight | |
Warranty
| | |
| --- | --- |
| Warranty Summary | |
| Covered in Warranty | |
| Not Covered in Warranty | |