Description
Description
Safeguard your AC from voltage fluctuations by equipping your home with this voltage stabilizer from V-Guard. This wall-mountable stabilizer has a wide working range (input voltage of 170 V - 270 V). It also comes with features, such as the advanced IC technology design and an Intelligent Time Delay System (ITDS) for efficient and safe operation.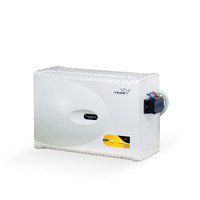 Cabinet with Wall-mounting Facility
You don't have to find extra space to keep this stabilizer. It comes with a sleek cabinet that can be wall-mounted for convenience.

Wide Working Range
No matter how high or low the voltage gets, you can continue to receive cooling from your AC when it is equipped with this stabilizer. This stabilizer handles a wide range of input voltage (170 V - 270 V) and restricts the output voltage to the optimal level for your AC.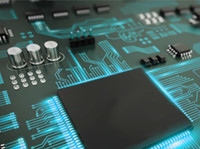 Advanced IC Technology Design
This stabilizer's advanced IC-based design circuity ensures a more reliable output voltage by correcting the input voltage.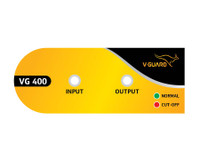 LED Status Indication
The Input LED light will glow when the device has been powered up. The output LED will keep you informed about the mode of operation.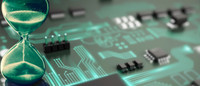 Intelligent Time Delay System (ITDS)
It acts as a proper safety net for your AC's compressor. The stabilizer will switch on automatically when it is in the OFF condition (more than 3 minutes). If there is a power failure at your place that is lasting for more than three minutes, the stabilizer will switch on automatically when the power is back.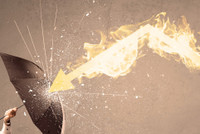 Built-in Thermal Overload Protection
This feature prevents your appliances from burning out by sensing excessive current consumption and disconnecting the power load.
Specifications
General
| | |
| --- | --- |
| Brand | |
| Type | for 1.5 Ton A.C (170V To 270V) Voltage Stabilizer |
| Used For | |
| Phase | |
| Compatible Devices | AC upto 1.5 Ton / 18000 Btu/h |
| Generator Compatibility | |
| Cooling | |
| Color | |
| Model ID | |
Body
| | |
| --- | --- |
| Material | |
| Display Type | |
| Indicator Type | |
| Surge Indicator | |
| Master Switch | |
| Mount Type | |
| Other Body Features | Intelligent Time Delay System |
Performance Features
| | |
| --- | --- |
| Spike Suppressor | |
| Output Voltage Correction | |
| Trip Delay | |
| Automatic Reset | |
| Manual Reset | |
| Audio Alarm | |
| Circuit Breaker | |
| Other Performance Features | High Power Efficiency, Intelligent Time Delay System, Inrush Current Capability, Performs in Wide Input Range |
Safety Features
| | |
| --- | --- |
| Under Volt Protection | |
| Over Volt Protection | |
| Phase Reversal Protection | |
| Surge Protection | |
| Overload Protection | |
| Other Safety Features | |
Power Features
| | |
| --- | --- |
| Maximum Power Handling Capacity (W) | |
| Maximum Spike Current (A) | |
| Minimum Input Power (V) | |
| Maximum Input Power (V) | |
| Nominal Input Power (V) | |
| Minimum Output Power (V) | |
| Maximum Output Power (V) | |
| Accuracy (%) | |
| Power Rating (VA) | |
| Minimum Frequency (Hz) | |
| Maximum Frequency (Hz) | |
| Other Power Features | |
Additional Features
| | |
| --- | --- |
| Insulation | |
| Other Features | Compact Design, Cost Effective, ITDS Technology, HMC Technology |
Dimensions
| | |
| --- | --- |
| W x H x D | |
| Weight | |
Warranty
| | |
| --- | --- |
| Warranty Summary | 3 Years V-Guard India Domestic warranty |
| Covered in Warranty | Any manufacturing defect or non-functionality of the product |
| Not Covered in Warranty | Manual damage to the set is not covered under warranty.For any manufacturing defects/malfunctioning will be either repaired or replaced. Unauthorized tampering of the product during warranty period will cease the warranty |
| Warranty Service Type | In case of any Manufacturing defect or Non-functionality of the product, the customer would have to take the product to the nearest service center. The service center would repair the fault, incase the fault is not serviceable, the service center would take a call and give the replacement to the customer. |